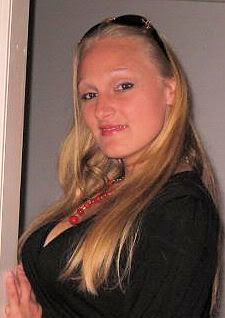 There is very little known about the circumstances of Stacy's disappearance. She was last seen by her mother in July, but was seen at Tuomey Hospital on August 9, 2009. She has not been seen or heard from since leaving the hospital.
Sumter County Sheriff's Office said in a press release that the case of Stacy Renee Lester was mistakenly closed due to a miscommunication, as it was thought she had returned, however, the case has been re-opened and is now active.
Stacy was last seen by her mother in the 1300 block of Alva Dr in Sumter South Carolina on July 31st 2009 in the company of a black male. Stacey asked her for a ride to Sumter,SC and her mother said she would not give them a ride to Sumter, but she would take her home so she could clean up.Stacy had a argument with her mother.
Stacy has not been seen or heard from since.Her case remains unsolved.
Stacy Renee Lester
Height: 5'07"
Weight: 130 lbs
AGE: 26
Hair: Blond
Eyes: Blue
Clothing:
Unknown.
Last Seen: August 9, 2009 at Tuomey Hospital in Sumter, SC
DOB: 04/04/85
Distinguishing Characteristics:
Ms. Lester has a tattoo of a heart and two doves that are facing
away from each other on an ankle and the same tattoo on her chest. Ms. Lester may have dyed her hair an auburn color.
Ms. Lester has Cholesteatoma, which is a growth in the inner ear.
Clothing: Ms. Lester was wearing a white T-shirt and demin shorts.
Agency Case Number: 09121327;
NamUs MP #: 7818
Investigative Agency:
Sumter County Sheriff's Dept.
(803) 436-2774
If you have any information on this case please contact CUE Center For Missing Persons at (910) 343-1131 24 hour tip line (910) 232-1687.
http://www.sumtercountysc.org/departments/sheriff/missing.htm